ASI Execs Share Their Goals
Published: Wednesday, 12 August 2020
President
Omar Prudencio Gonzalez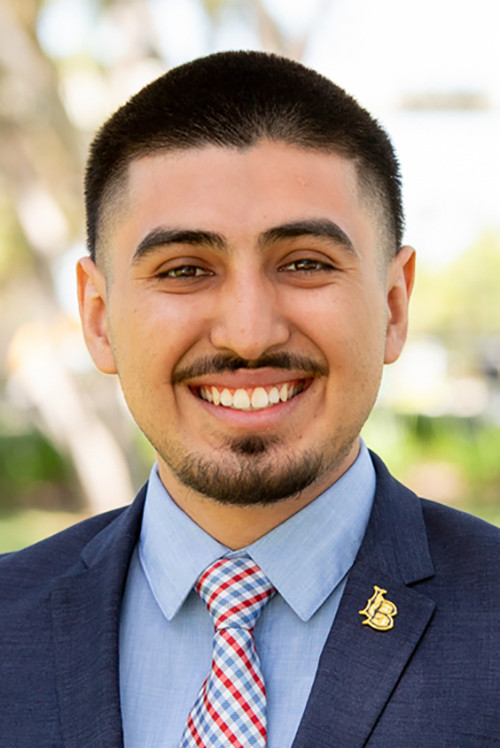 As your ASI president, mental health support lies at the top of Omar's priorities for the upcoming school year.
As part of his goal to improve your access, awareness and quality of mental health resources, President Prudencio Gonzalez will work with the LBSU administration to bring more counselors to campus. More counselors means reduced wait times at Counseling & Psychological Services (CAPS), which many students depend on for one-on-one counseling. Additionally, Omar will lead a mental health campaign to bring in additional resources for students, such as inclusive safe spaces, mental health discussions, a CAPS satellite office in the University Student Union (USU), an online Wellness Week and more.
Beyond the realm of mental health, Omar is planning a bold restructuring of ASI internal affairs and student government. He hopes to update and improve the organization at all levels, from reducing deposit fees for gear rentals at the Student Rec & Wellness Center (SRWC) to strengthening student positions within the Lobby Corps.
President Prudencio Gonzalez has several other goals, such as establishing permanent spaces for cultural centers on campus, securing funding for underserved communities and ensuring sustainability at The Beach.
Vice President
Maythe Alderete Gonzalez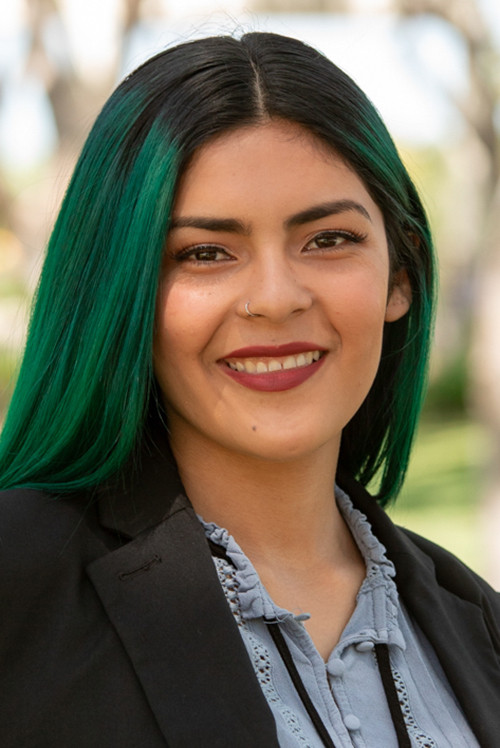 Maythe has a solid set of goals to tackle as your ASI vice president.
As part of an overarching goal to improve social justice on our campus, Maythe will advocate for long-term cultural centers in proper locations with secured funding. She will also speak out for more people of color in the LBSU faculty and administration, increased Black student population and retention rates and a reduction in the funding of the university police.
Vice President Alderete Gonzalez is looking forward to improving basic needs resources at LBSU. She hopes to raise awareness by including information on these resources in all class syllabi. Additionally, she will advocate for the implementation of the Pay it Forward meal option and increased access to menstrual products and contraception for all students. She will continue to support students facing food and housing insecurities while raising awareness to services such as rapid rehousing.
Other goals include improved accessibility for deaf and hard of hearing students, supporting the implementation of affirmative action in California and more.
Treasurer
Adriana Andrade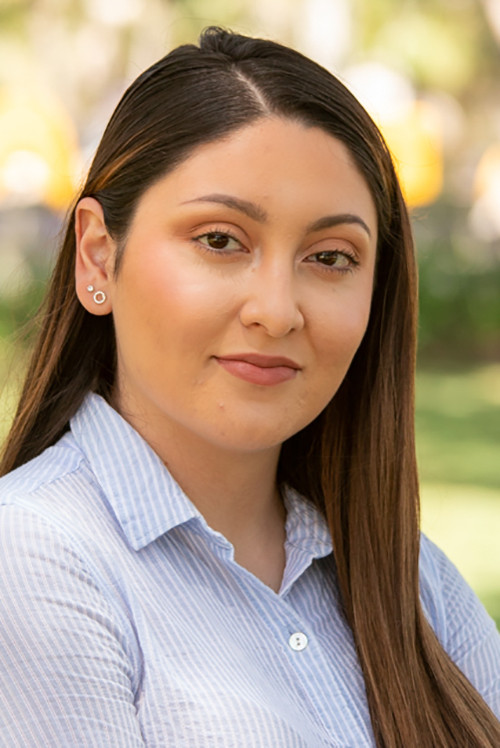 Taking up the role of ASI treasurer at a time like this is difficult, but Adriana is up to the challenge. Here's how she plans on using her position to elevate her fellow students.
Adriana will expand and improve the Financial Literacy Workshops program under a new name, Financial Empowerment. This program will help guide students with current and post-graduation finances and will include specific workshops tailored to the needs of communities of color. She also hopes to introduce a virtual platform for students to have any financial questions answered by local experts. With this new-and-improved program, Adriana hopes to give students confidence and an ethical understanding of financial management.
Throughout the year, Treasurer Andrade has several other aspirations. In line with the rest of the executive team, Adriana supports funding for cultural centers, ensuring they have permanent homes at LBSU. She also supports the Grow Beach Garden, which falls in line with her overall goal to ensure sustainability efforts continue at LBSU. In addition, Adriana hopes to present, plan and promote a scholarship for undocumented students while raising awareness of several other scholarship opportunities available to students.
As head of the Board of Control (BOC), Adriana will ensure that its policies are consistent with the needs of student organizations. She will work hard to navigate this unprecedented year with a well-trained board that is able to allocate funds in the right places.
Your '20 - '21 student leaders may have decided on their goals, but they're always open to new ideas from you, the student body. Send your comments in at asicsulb.org/gov and follow @CSULBASI to stay in touch!