About Us
The mission of the Isabel Patterson Child Development Center is to ensure that no student parent is denied access to higher education due to a lack of affordable childcare. The operation of the Center depends on integrating support from ASI, the California Department of Education, CSULB Division of Student Services, the university, CDC parents, and the Long Beach community.
The Center provides quality child development services that enable student parents to attend classes at the university. We offer children experiences that facilitate growth, learning and creativity. Children of student parents receive priority for registration. As space permits, children of CSULB staff, faculty, alumni and the community are offered services as well. We also serve as a resource for the university's academic programs, for the community and for other institutions of post-secondary education.
All facilities are regularly inspected and licensed by the California Department of Social Services, Community Care Licensing Division. Licensed capacities for each facility are as follows:
Infants/Toddlers (6 months to- 3 years): 28 full-time equivalents
Preschoolers (2-1/2 to- 5 years): 100 full-time equivalents
School-age (5 years+): 40 full-time equivalents
History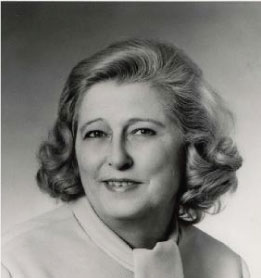 The Child Development Center is located at the northwest corner of the campus at 5700 E. Atherton Street. Facilities include the central office, three separate children centers and parking nestled on 2 acres with grassy hills, trees, a children's garden, play villages, and lots of sand, water and wide open space. Each children's facility was designed from a child's perspective and by renowned architect Frank Sata, a recognized expert in the design of children's facilities.
The original facility opened in 1975 and was made possible by the generous donation of Isabel Patterson, a former Long Beach teacher and CSULB alumna. It houses the preschool program, kitchen and teachers' offices in the area. In 1986, a school-age facility and central office building were added. Referred to as the "Dome," the school-age facility is indeed a geodesic dome offering space on both the first floor and a loft. The central office building houses a customer service counter, administrative staff and the office of the Center's Director and Associate Director. The latest addition to the Center was the Infant Toddler Center, completed in 1994.
Philosophy
Children are important people who deserve to be cared for by those who respect, trust and accept them for who they are.
Children are competent, active learners.
Play is an essential ingredient in an environment that nurtures the whole child.
Children do the best they can with the skills they have.
Children must be able to trust adults.
Behavior must be understood and not labeled.
Children learn to cope with their feelings by being allowed to experience the full range of their emotions.
Believing in one's self is the basis of all growth.
Solving problems gives children a sense of competence and self-worth.
Our program is always centered on the child. Teachers are observant of -- and responsive to -- what children do. The teachers create the physical and psychological environment that encourages children to play, which helps them direct their own cognitive, physical, social and emotional development. Teachers support the children's development through interesting, challenging and fun activities, sensitive listening, and ongoing relationships. The children have plenty of time to figure out what interests them by moving about and exploring. They test themselves and practice what they have already learned. Materials, activities and the daily routines are tailored for each child depending on their schedules, development level, needs and interests. The development of social, emotional and problem-solving skills are of utmost importance during these years. Children have opportunities to relate with others while understanding and communicating their feelings and needs to others. At the CDC, we believe these skills lead to a healthy personality. Play, respect, trust and responsibility all convey the importance of the child.