Fall in Long Beach
Published: Wednesday, 7 October 2020
The world remains virtual, but that doesn't mean your real-life fun has to stay on pause. Fall is a time for new beginnings, different courses and fresh ideas. As a city known for its trends and innovation, Long Beach is adjusting and evolving to bring you fall as it's never been seen before. With social distancing protocols and mask-wearing, you can still be active in the community.
The University campus bookstore is open for shopping, as well as Beach on 2nd Street and the ASI Beach Pantry is hosting drive thru food distribution events for Long Beach State students. For your workout needs, the Student Recreation & Wellness Center is offering online fitness classes, personal training and equipment rentals. The Beach also has limited WIFI accessibility for students in the University Student Union terrace and other locations and is there is a digital outreach initiative that is letting students borrow computers on a need-by-need basis.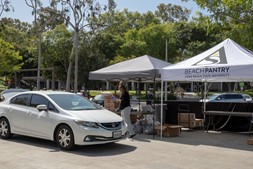 City parks and beach paths are available for you to walk or bike through, and you can also receive virtual personal training through various Long Beach gyms. You are likely aware that most restaurants are open for takeout and that some have outdoor or indoor dining options. If you drive by Second Street or Downtown Long Beach, you will see murals by artists reminding you that the people in our city, though separated by the virus, are hopeful that we can get through it.
If you're looking to escape your four walls at home, you can book a tee time at a local golf course or peruse novelty items at Edwards Towne Center. You can also make a day out of grocery shopping and store-hop until you find the best ingredients. Not to mention hair salons and barbershops are now offering limited indoor services in addition to the existing outdoor protocols.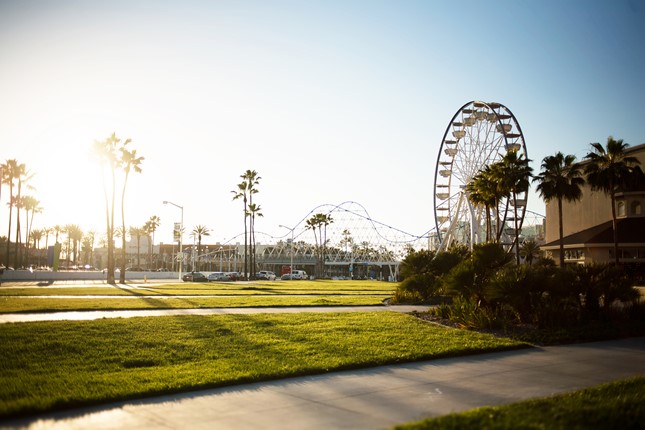 Nail salon, outdoor appointments can be reserved online, and cosmetology, massage, or personal care services must be provided outdoors. You can even secure a guest room at a city hotel or schedule a short-term rental for a weekend getaway. You'll be delighted to know that outdoor operations of the aquarium and select museums and galleries remain accessible for tours with a reservation.
The City of Long Beach and the university are doing their best to make everyday life better for you and your household. When participating in any of the above activities, remember to keep six feet between you and others, have hand sanitizer present and wear your mask!