Beating Boredom – Tips from the Designers' Desks
Published: Tuesday, 5 May 2020
Behind each of our amazing graphics is an ordinary Long Beach State student just like you. Our talented team of student designers here at ASI Communications works hard to fill our webpages with beautiful marketing materials, and now, they're here to give you some tips on making the most of your time during social isolation. Check out their tips!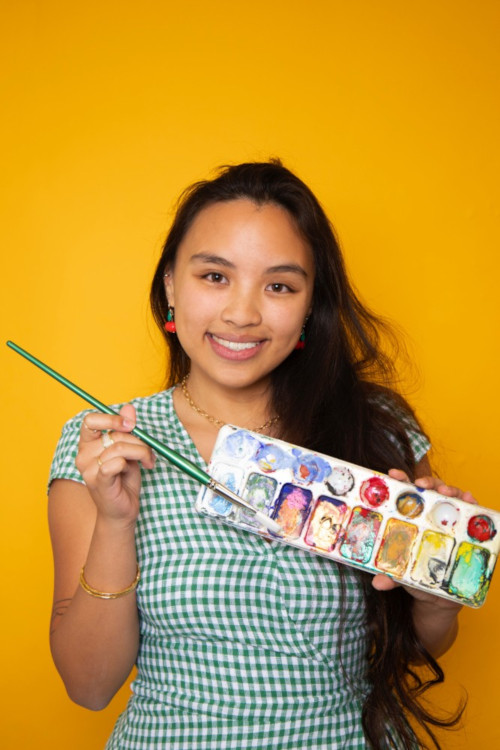 In her own words: "I'm a painter at heart, so when boredom strikes, I usually prep a new canvas and just start painting (usually portraits of people!)"
When she isn't painting, Bianca reads books on how she can improve as an artist and tends to her indoor plants. Like a true humanitarian, she also loves baking treats like cookies and cakes for her friends to share. We could all use a friend like Bianca!
In this time of social distancing, Bianca recommends making a playlist for someone, be it a friend or someone in your family. It's exactly the kind of sweet gesture that can brighten anybody's day!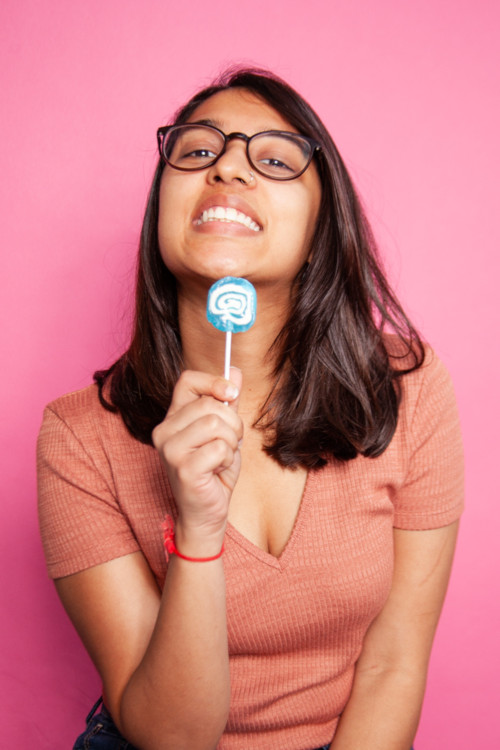 Design is Mansi's passion, and for her, this is the perfect time to add some new techniques to her skillset. Crafts such as book binding and embroidery have kept her busy on her own time, but she also loves spending time with family. She cherished the time they spend playing board games and is thankful for the extra time they've had together!
Mansi recommends using this time to learn new crafts, find the joy in your work and appreciate the people around you.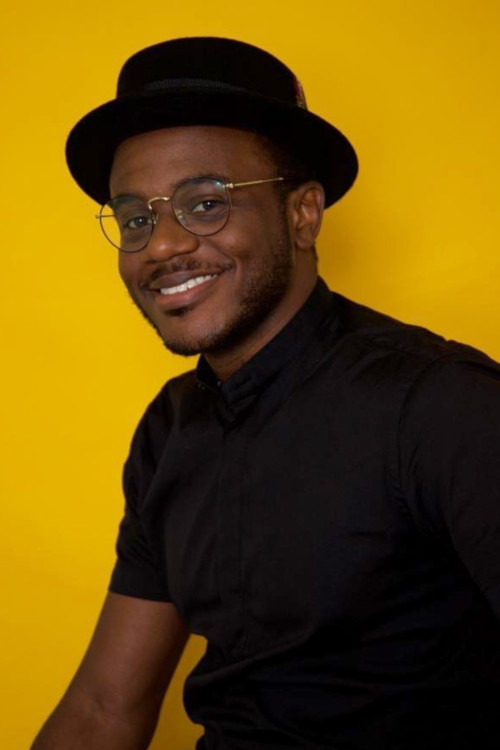 Aman's got it all figured out. The way he gets through the day is by organizing his activities in a way that keeps things loose but gives him options, and he recommends the same for other students. It all starts by him getting up early and kicking off the day with some coffee. He gets a head start on his work, leaving enough time for breaks and a walk around the neighborhood. Aman understands the balance between labor and leisure, and by loosely mapping out the day, he gets the best of both worlds.
Aman recommends feeding your creative input throughout the day by playing video games and taking up some old hobbies in your free time. Whether its photography, cooking, or any other passion, now's the time to improve!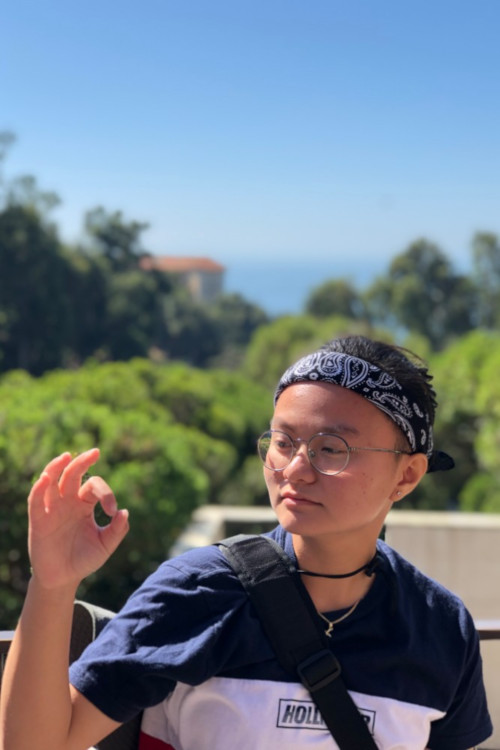 When Kim isn't busy with schoolwork and designing, you can catch her improving her basketball skills and watching videos on Japanese culture, food, cooking, or whatever YouTube recommends. Since traveling is especially difficult right now, Kim gets her travel fix by watching YouTubers vlog about life in Japan.
Kim recommends taking short breaks to break up your daily screen time. Stretching, running, or any other physical activity helps her get through the day!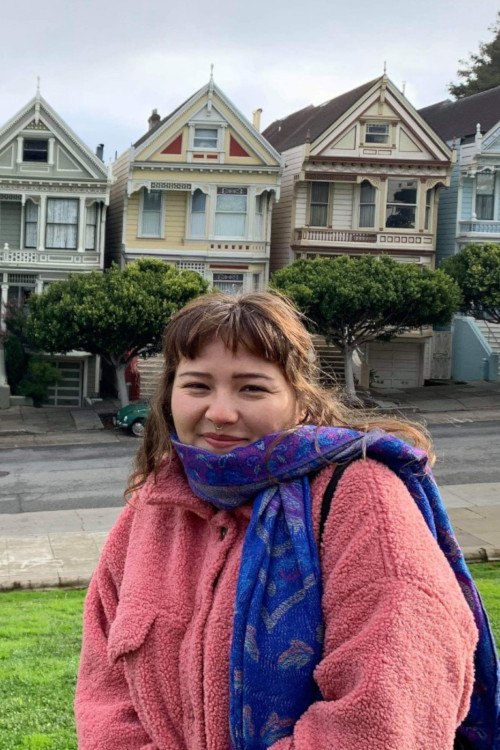 Kell is an expert at filling up time no matter what situation she finds herself in. She's always looking for things to create, and she finds great satisfaction in reading and learning. Being a curious person, Kell loves learning why and how things work, listening to podcasts and figuring out ways to improve her painting skills.
Kell recommends filling up your free time with fun hobbies and video chats with friends.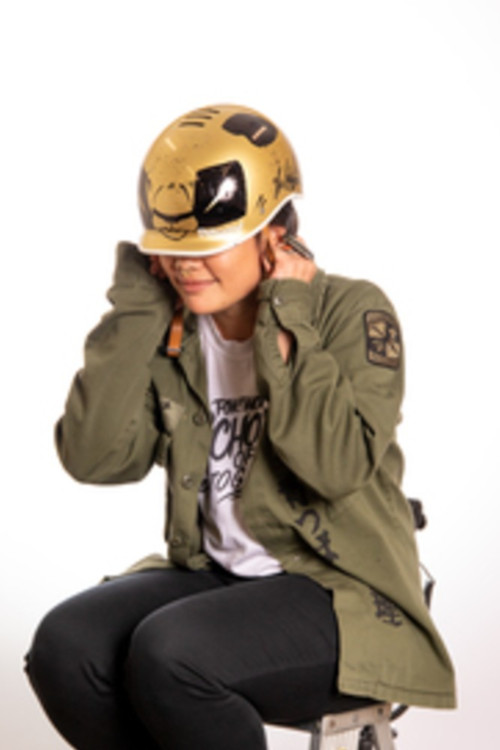 Candice leads her team by example, and she's inspired several people within ASI by sharing her hobbies and artistic outlets with us. Over the past couple months, Candice has been working on several interests such as bookmaking, embroidery and digital coloring. As she improves, she shares these hobbies with her friends and loved ones. In addition to helping her improve as an artist, working on these skills has given Candice another social outlet at a time when they're needed more than ever!
That's why she recommends sharing the hobbies and projects you're working on with others. As she stated, "You might be an inspiration to others, and they might even share the same interests. Sharing support and encouragement can fuel your creativity!"