Beating Boredom: Beach Pride Events' Recommendations
Published: Wednesday, 3 June 2020
ASI Beach Pride Events hosts an array of interactive and fun events all throughout the academic year. At the core of these inventive ideas is an amazing team of students just like you. Check out their recommendations about how to live it up during this socially-distant period!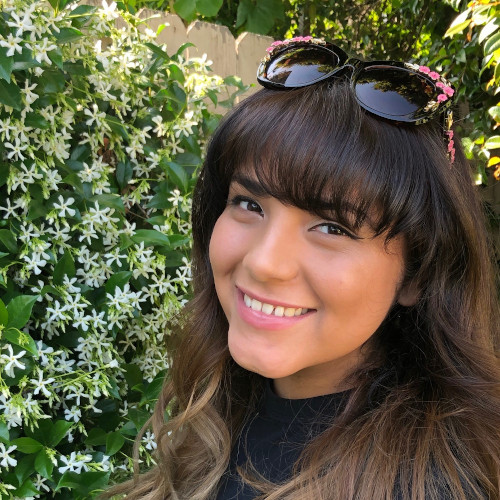 Miriam Romero is a rising senior at LBSU majoring in hospitality management. She's a program assistant for Beach Pride Events and helps with facilitating events for the campus community. "I like being able to come up with new program ideas, and I really like hosting events" Romero says.
While isolating, Miriam enjoys going out for daily runs, driving the coastline, making music playlists, and learning drum covers to her favorite songs. She's especially loved spending extra time with her siblings and driving them to places like Simi Valley or San Diego.
Miriam recommends picking up a new practice to keep your mind busy like musical meditation. For her, getting lost in songs helps her feel like she's somewhere else other than stuck at-home, like a concert, and it evokes a feeling of happiness that comes with being at a show. She also promotes immersing yourself in nature in some way, whether it be lying on a blanket and embracing the sun or sitting in a chair and listening to a throwback playlist.
"Get some sun and fresh air," Romero says, "and don't forget to take a break from work, school, and the internet!"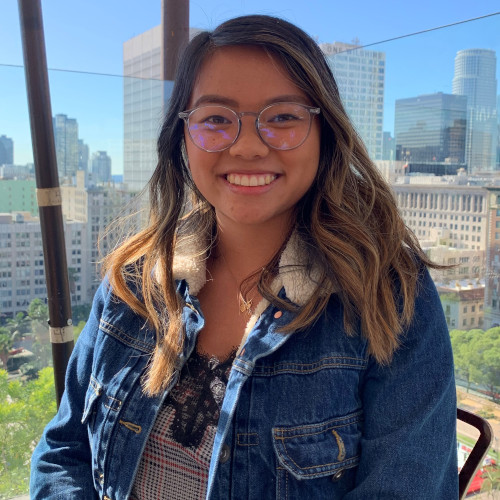 Paula Dizon is a junior at LBSU majoring in hospitality management. She's a also a program assistant for Beach Pride Events and enjoys hosting events for students. She says, "I am a transfer student so getting involved with Beach Pride Events allowed me to learn more about campus and be part of the community."
To keep herself busy and entertained in quarantine, Paula watches a lot of Netflix shows and she especially likes true crimes and sitcoms. Gratitude-journaling also takes up her time, "it may sound cheesy," Dizon said, "but it is so impactful to your mental health!" She says that it's helped her "rethink the day and appreciate the small things that we often take for granted."
Paula recommends filling your free time with fun activities like TV shows. Her list includes McMillions a crime show free on HBO, and Ugly Delicious, a Netflix show about breaking down cultural barriers of food.
"Take it one day at a time," Dizon says, "and only focus on the things you can control. There's no point in stressing yourself out even more at a time like this!"
Miriam and Paula encourage you to take time for yourself to discover the things that inspire and motivate you during these tough times. You are capable of learning new skills and finding new past times that make you happy!