Your Guide to Declaring Your Pronouns on MyCSULB
Published: Wednesday, 10 June 2020
One of the great things about our University is its acceptance and understanding of the diverse student body. Below is a quick how-to tutorial that will teach you how to choose your preferred pronouns on MyCSULB. Look below for the in-depth steps!
Step 1: Login into MyCSULB and select Pronouns
Step 2: Select your Pronouns from the dropdown list
Step 3: Save your progress!
See below for steps 1-3 broken down for you!
Step 1: In the Personal Information section on your MyCSULB profile, select 'Pronouns' from the "other personal..." dropdown menu.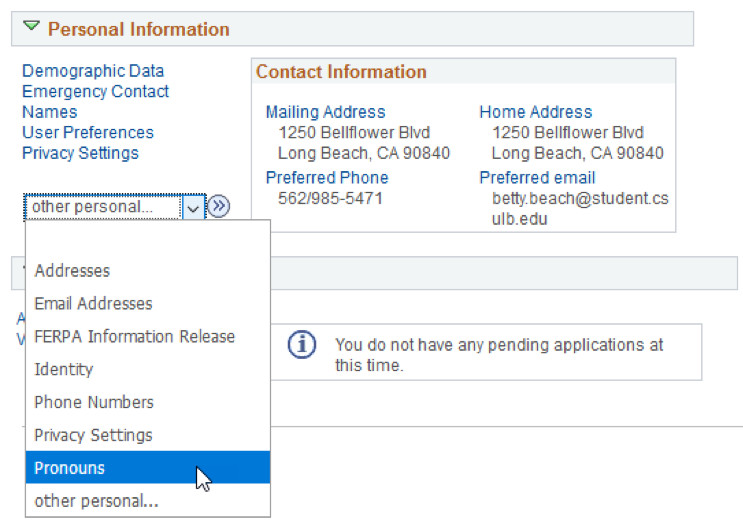 Step 2: Step 2: Select your pronouns from the dropdown list. (Note: There are restrictions on what will be accepted as a student's pronoun. It cannot contain foul or inappropriate language, nor can it be used for purposes of misrepresentation.)
He/Him/His
She/Her/Hers
They/Them/Theirs
Use Name/Use Name/Use Name
Not Listed –

Enter your preferred pronouns (subject/object/possessive)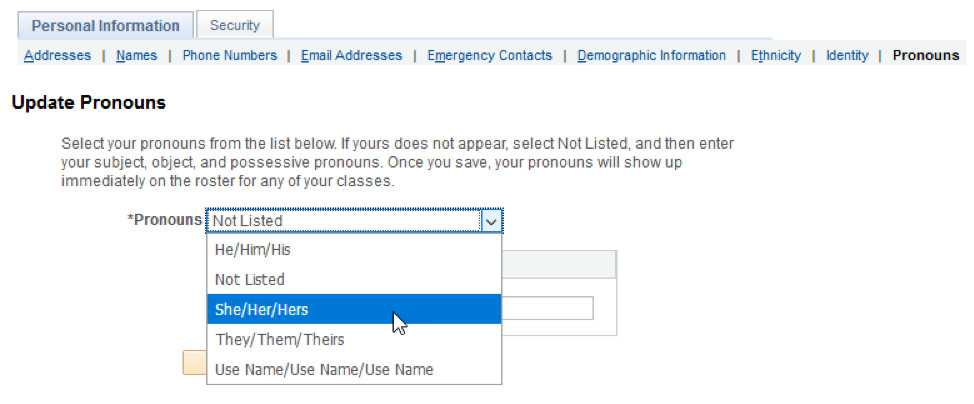 Step 3: Click the "Save" button after you have selected your correct pronouns.
Your declared pronoun can be viewed in the "Personal Information" section of your Student Center, in the demographic data link.
Instructors will be able to view your declared pronoun when viewing their class roster.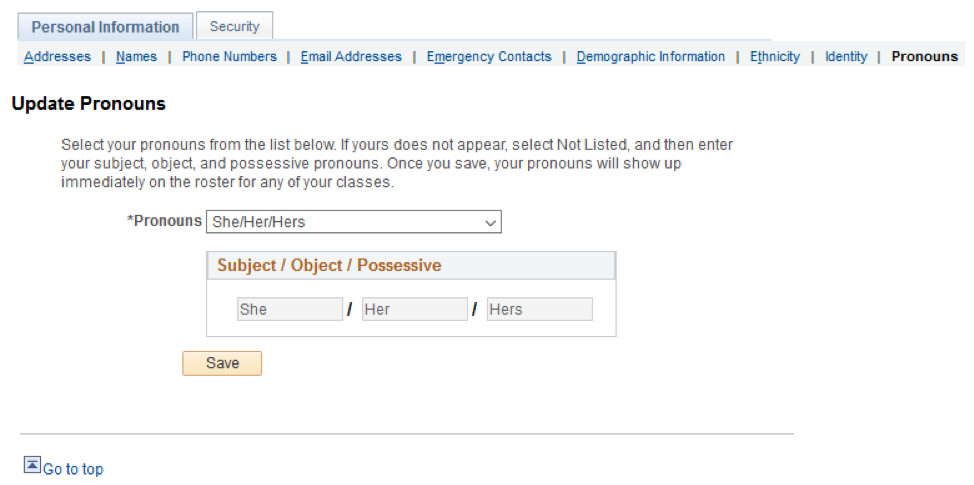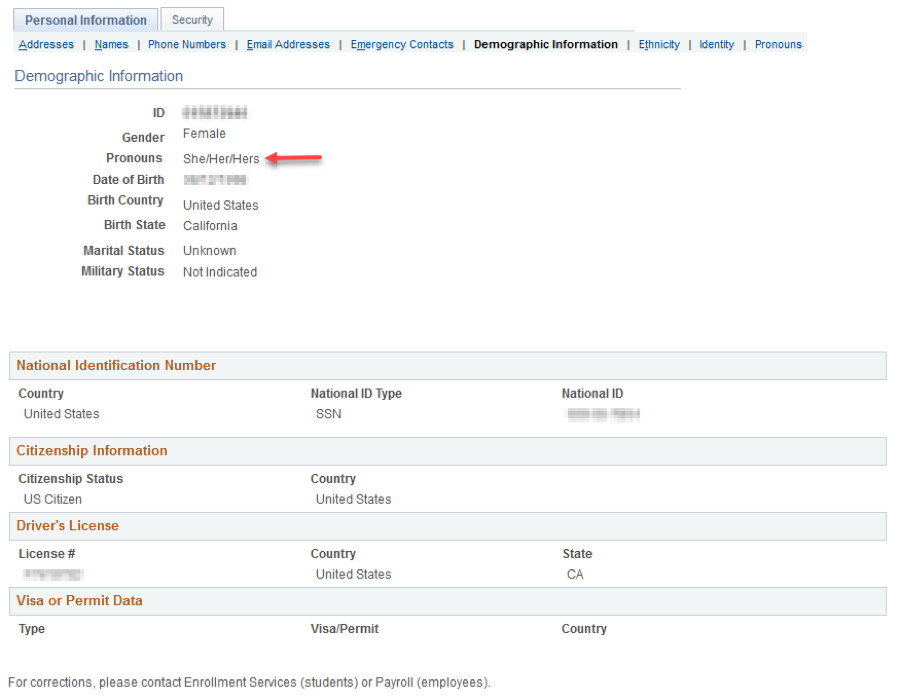 Good work, now you know how to select your Pronouns on MyCSULB!